"Life is either a daring adventure or nothing." – Helen Keller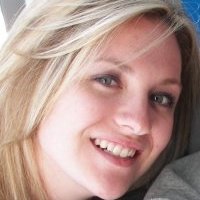 My love for adventure and travel began at 6 years old. I was always hiking in the woods, climbing trees, reading books about far away lands and imagining how to get there. Everywhere I went, from the grocery store to the park I would pretend to embark on a great journey. Fighting pretend pirates on the Jersey shore to dancing with the beautiful Disney princesses, life was always an adventure. It is no wonder that I grew up to continue that adventure by becoming a travel consultant.
I have traveled to many locations throughout the United States, Canada, and Caribbean. One of my favorite locations would have to be Walt Disney World in Florida. There is always new adventure waiting there. It is a top spot for families and couples. I personally frequent The Walt Disney World Resort multiple times a year and constantly stay up to date with all the new innovative ideas they unveil. I love helping families of all shapes and sizes complete their Disney dreams. There is so much that goes into planning the perfect Disney trip and I pride myself on providing all the assistance, details, and support a family needs to make it happen.
Beyond Disney, I have also traveled to many Caribbean islands and have assisted many families with finding the best Caribbean Island to fit their needs and wants. Whether you like nonstop adventure, or lounging on the beach with a book, I will help you find the perfect location to spend your dream vacation.
Let's not over look all the adventure that awaits us in our own backyard! There is so much to see and do in the continental United States! A cross country road trip to the Redwood Forest, a scenic drive on old Route 66, or a New England Historical adventure, the options are endless. There is so much to learn, see, do, experience!
I am currently enrolled to achieve my CTA and will be followed by my CLA. I constantly update my education on different locations and resorts. I have graduated from the Disney College of Knowledge and achieved the CSS by Sandals and Beaches. I am very passionate about continuing my education not only for myself but for my clients as well.
I enjoy seeing adventure come alive for everyone! Regardless of where your travel takes you, enjoy the adventure that gets you there and while you are there!
Contact Info:
Heather Werner
email: heather@kingdommagic.com
Toll Free: (866) 972-6244 ext 752
Text/Call Direct at (973) 461-9914