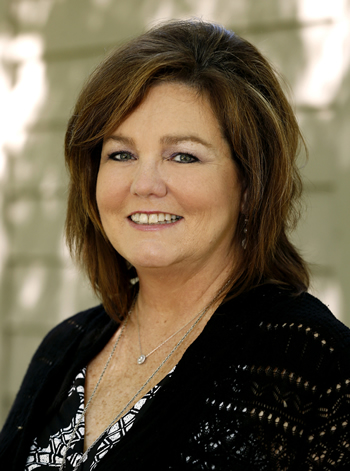 Creating exciting and memorable vacation experience for my clients is my passion.
Everyone deserves a break, and nothing is more recharging and fulfilling than traveling. I believe that families and couples that travel together bond closer, and I do my best to provide the greatest experiences for all of my clients. Whether it's an all-inclusive tour, a luxury cruise, or a Disney extravaganza, I will make it unforgettable!
I have over 13 years of experience in the travel industry, and each day brings in new excitement and adventure! I specialize in Family and Romance travel to many wonderful destinations. I actively listen to my clients so that I provide an itinerary that pleases them both. This way, the entire group comes back closer to one another and enthralled by their time spent together.
My favorite trip was to South Africa where I've taken 9 safaris. Watching the lions come so close to the Jeep was an unforgettable experience, and learning about the country's history was fascinating. I also experienced a dream come true trip to Germany. We traveled the Romantic Road and visited many historic sites. It too was an unforgettable experience.
I am a Gourmet Inclusive Vacation Consultant for Karisma Resorts. I have received specialized training onsite in both Family Travel, Romance Travel and Destination Weddings and Honeymoons. Located in Mexico, Punta Cana and expanding in Jamacia, Karisma Resorts offer an unforgettable experience whether at their Family Resorts or Adults only Resorts.
I have a very positive relationship with Disney Destinations, and there's something truly special about the generational bond that Disney provides. Grandparents can come along with their kids and grandchildren to explore the same parks but in new ways. Disney cruises offer luxury that pleases the whole family as well. I also provide my clients with maps and insider tips of the Disney theme parks so that they can maximize their time and enjoyment. I completely customize your experience.
I want all of my clients to return home with the same enthusiasm and love for traveling that I have. My goal is to make your trip perfect and to have you ready for more. Life is worth exploring, and with my help, you can explore the world with ease!
Travel is my passion and I have traveled to and specialize in various destinations including:
Disney Destinations
Universal Orlando Resort
Hawaii
Mexico
Jamaica
Europe
Cruise Lines
River Cruises
All Inclusive Vacations


---
Contact Me Today!

Laura Schiely
Toll Free: (866) 972-6244 ext: 708
Text/Call Direct: (440) 940-6568
email: laura@kingdommagic.com

---
Client Testimonials
Laura Schiely is so reassuring. She totally takes the pressure off of planning a vacation. She also remembers what my preferences are, which makes planning so smooth and effortless on my part. When I am on the phone with her, she is totally focused on just me. I feel so at ease when my vacation plans are being arranged by Laura. She definitely is the definition of Disney Kingdom Magic vacations!!! I always recommend Kingdom Magic and Laura to my friends!!! — Mary – Waltham, MA
---
Laura was such a pleasure to work with when planning our first Disney trip as a family! She took time to go over so many options to figure out exactly what we were looking for during our vacation. We felt so well prepared and organized once we arrived. Laura was so personable and was always available to help us or answer any questions we had. We loved every minute of our trip, and we can't wait to plan our next trip with Laura's help! There is so much planning involved in a Disney vacation, and we are so glad we had Laura to help us. –Lauren Masterson — Lakewood, OH
---
I have been calling Laura now for over 8 years now to book my Disney trips. I can honestly say I would never think about ever using anyone else to plan my trip. If I have a problem while on vacation she has it fixed in minutes. Laura is one of the most wonderful people I've ever had the opputunity to get to know. She has so much knowledge about Disney and so many other vacations sites. If your looking for a total professional book your trip through her. Can't wait to call her again soon to book our next trip. — Carey Geml –
---
I had the wonderful opportunity to meet Laura about 16 years ago through "Kingdom Magic Vacations". Within these past years, we have used her expertise to plan 6 trips to Disney World with our kids. We are now in the process of our 7th. Laura is unbelievably personable and knowledgeable. She makes herself so accessible that planning is a breeze. She takes so much of the normal stress out of planning a vacation that you can actually enjoy the planning process and leave the details to her. She has arranged our dining reservations, tickets to the parks, special events we have planned at Disney (i.e birthdays), resort accommodations, all the while using her vast knowledge of everything Disney has to offer. We would NEVER plan our vacation without her. She is truly a gem! Lisa P – PA