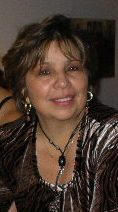 I am a widow with no children, but with a bunch of nephews and nieces (11) grand nephews (11), grand nieces (5) and brothers and sister (3).
I speak Spanish, English and Greek and I have been working in the travel industry for over 25 years in USA, Greece and South America.
Favorite Disney Moment
All my moments in Disney have been special and delightful, but if I have to choose one, I will never forget my first time back in 1973, when not only me, but all my party were all in tears out of the gate for having to leave.
My favorite Disney ride
Expedition Everest in Animal Kingdom.
I look forward to hearing from you and helping you plan your next magical adventure!
Contact Info:
Nohra Hernandez
email: nohra@kingdommagic.com
Toll Free: (866) 972-6244 ext. 714
Text/Call Direct: (786) 440-6520
---
Contact Me Today!
---
Here are some guest testimonials:
Hi Norah
I am sorry it has taken me so long to write. I wanted to tell you what an amazing time our family had on our trip. We really enjoyed the Fort Wilderness and all of the fun things that Disney does that makes it extra special. We are very thankful to you for all of your hard work arranging everything for our family. Thanks for the hints on booking the dining so early. There were families waiting for a couple of hours to be seated who did not have reservations. We will call you again. We want to go back again in a couple of years.
Thanks again and God Bless you
Stephanie Serff
---
Hola Nohra:
Solo para agradecer toda la ayuda que me brindaste para hacer de nuestras vacaciones unas realmente magicas.
La pasamos de maravillas, gozamos muchisimo, todo estuvo estupendo.
Gracias
---
Nohra: Le agradecemos mucho por toda la ayuda y consejos que nos dio, la pasamos super alegres.
Para nuestras proximas vacaciones la estaremos contactando. Le hemos dado su correo a varios amigos ya que nos ayudo mucho en nuestras vacaciones.
Saludes
Familia Luna Rojas
---
HOLA NOHRA:
PARA AGRADECERTE TODAS LAS ATENCIONES QUE TUVISTE CON NOSOTROS, TODO MUY BIEN ORGANIZADO COMO LO PLANEAMOS, EXCELENTE ATENCION Y GRACIAS POR ESTAR PENDIENTE DE NOSOTROS DURANTE NUESTRA ESTANCIA. NO PUEDO DEJAR DE AGRADECERTE POR LAS RESERVACIONES DE LOS RESTAURANTS Y LOS HOTELES DONDE NOS RESERVASTE LA CENA DEL PRIMERA NOCHE Y EL DESAYUNO DEL ULTIMO DIA, ESTUVIERON MUY HERMOSOS TAL COMO COMENTASTE, ASI COMO LA PRESENCIA DE LOS PERSONAJES DURANTE LAS COMIDAS. FELICITACIONES POR EL DESEMPEÑO DE TU TRABAJO. SALUDOSS!!
ATENTAMENTE
RUBY MALDONADO Y
DIANA ESPINOSA Y FAMILIA-