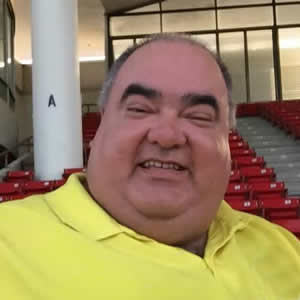 Hi everyone,
I always like to start from the beginning and tell you a little bit about myself.
It seems we always have a plan for our life and sometimes it goes away we plan and sometimes it doesn't. I was one of those people where it didn't go away I planned.
I guess you could say I began my life career by going to paramedic school halfway through the program I was diagnosed with Limb-Girdle Muscular Dystrophy. So I guess you could say life started at that point for me.
I basically began my career at Discover Card Merchant Services. I was employed by them for approximately 18 years and loved every minute of my job and the people that I worked with.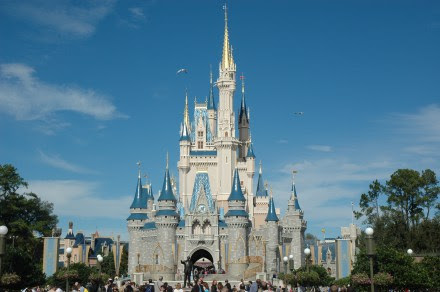 After I retired to my health I couldn't stand just sitting around doing nothing. I decided to go back to school and earned my degree in Travel and Tourism. I wasn't a world traveler, my traveling existed of Myrtle Beach South Carolina, Gatlinburg Tennessee, New York City, and many many trips to Walt Disney World.
I figured how hard can it be. With today's technology I thought in my mind you push a couple buttons took somebody's vacation sat back and waited for the commission to roll in.
Boy was I surprised, I didn't realize how many more aspects there was to this career. Now be 50 years old and trying to learn something new is very challenging. One thing I know that I had was good customer service.
That is something I take pride in, if there is an issue the buck stops on my desk I can guarantee you I will do everything in my power to make you happy with your vacation.
Right now in this adventure being a travel agent, I work for an absolutely fantastic agency. Kingdom Magic Vacations and Must Love Travel Group. They taught me so much and I am able to run my business the way that I want to.
I enjoy working with my clients, and having the honor of helping them plan their vacations.
You can reach me at 740-415-8956, 866-972-6244 x764, or tony@mustlovetravel. I look forward to helping you plan a memorable vacation.
Contact Me Today!
Tony Hopstetter
Email: tony@kingdommagic.com
Toll Free: 866.972.6244 ext. 764
Text/Call Direct 740.415.8956
---
Client Testimonials
I cant begin to thank you enough for the endless hrs of help planing my vacation. How many people can you do to and say find me a beach anywhere and in between such and such a date and they actually do. TONY DOES!! You were so understanding of situation changes and my indecision. You stuck with me smiling all the way. THANK YOU FOREVER
---
how amazingly helpful you are, I've never booked a cruise or been on one and you have responded so quickly and patiently to my gazillion questions. My husband, daughter (Lindsey), and I are so excited about this trip! For all of my FB cruisers and not yet cruisers, I highly recommend Tony Must Love Travel. He also books Disney and passenger train trips. Thanks again!